(Klicke hier für Deutschen Text!)
Urban Research:
Artists Exploring Contemporary Urban Space
The program Urban Research, curated by Klaus W. Eisenlohr for Directors Lounge 2012, reaches beyond the genre "city films". Contemporary artists are engaged in local politics, they are concerned with specific urban problems and developments, and they are directly interacting with the public with performances and public interventions. Due to rapid changes of urban environment, place is no more a reliable urban structure connected with consistency and collective memory. Place must be reinvented and newly defined over and over, and this does not only apply for spaces of temporary use. Public space in the sense of social interchange and interaction — as well as just a space free to use — is not a given opportunity any more, which can be taken for granted. International artists address these themes and issues with a variety of forms, experimental, documentary, abstract, and narrative; they intervene directly or they show there visions of public space, and a new urban landscape.

Directors Lounge 2012


Naherholung Sternchen, Berolinastraße 7, 10178 Berlin / Mitte
directy behind cinema International und Rathaus Mitte, off U-Bahn Schillingstr.
Monday 13th February 2012, 20:00
Urban Observations and Local Studies


Urban Research Programme I
With:
Alejandro Bernal, Caroline Koebel, Tobias Scheucher, Wenhua Shi, Deron Williams, Leslie Supnet, Joel Wanek, Chris Kennedy, Sarah Christman,
Wednesday 15th February 2012, 18:00
The Future is Now, the City Imagination


Urban Research Programme II
With:
Beate Hecher, Marjorie Hernandez Tejada, Curtis Burz, Hirakawa Youki, Alastair Cook, Petra Lottje, Henry Gwiazda, Isabelle Martin, Ayman Nahle, Klaus W. Eisenlohr, Monika Rechsteiner, Jaime Rguez, Suman & Sourav [TAXI]
Saturday, 18th February 18:45
Activismo Experimental: Artists Involved!


Urban Research Programme III
with:
Cesy Leonard, Eduardo Srur, Russell J. Chartier, Daniel Künzler, Thomas Lüer, Diane Nerwen, Vladimir Turner, Sheldon Brown, Matt Grau, Eduardo Srur, Brandstifter
Loop Programme


Playing during days of Urban Research Programme
with:
Andrea Acosta Fonrodona, Mary Billyou, Stefano Boring, Barbara Sad , Aaron Bowles, Aaron Bowles, Nicolas Brynolfson, Eva Kolcze, Thomas Lüer, Erika Matsunami, Sebastian Melo, Julie Meyer, Vladimir Turner, Juha Van Ingen, Keren Zaltz, Anna Anders
Urban Research Special Screen


We will show some work in "Wohnzimmer" in the Basement
Times to be announced! Rajesh Barnabas, Helin Bereket, Böller und Brot, Chus Dominguez, Adam Kossoff, Michal Lebski, Richard O'Sullivan, Anna Okrasko, Peter Bo Rappmund, Anna Scime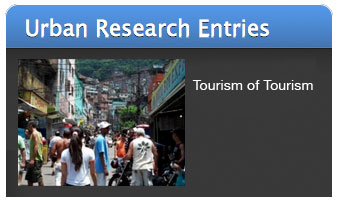 Click here to go to the blog on
Urban Research Entries
Find a sneak preview
with stills and descriptions of
submitted filme
http://www.directorslounge.net

Back to Richfilm News

Back